Vermont and New Hampshire's Housing Source
Providing custom modular, manufactured, and mobile homes at factory direct value.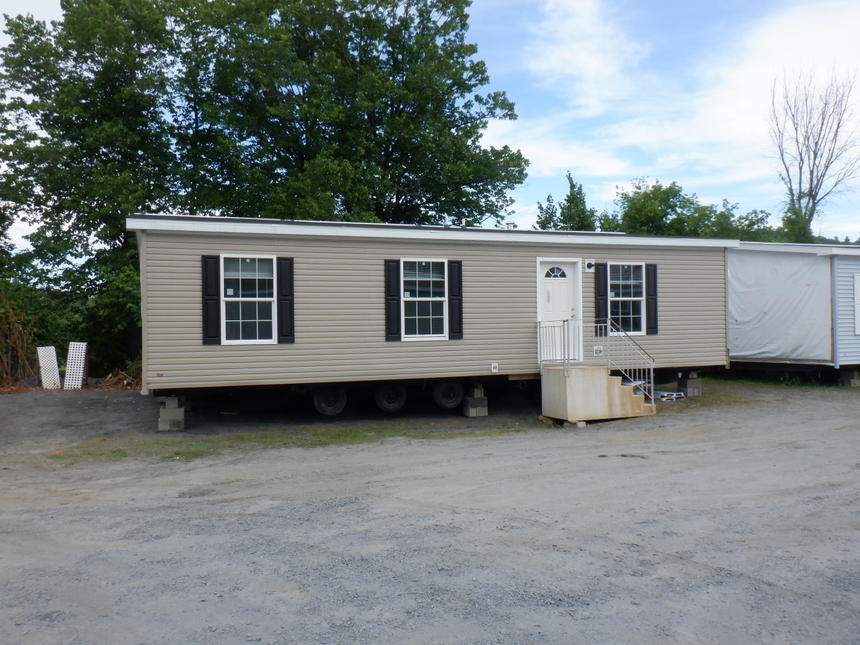 #409 Manufactured Double-wide
Double-wide / Multi-Section
26'8" x 40'
Manufactured double-wide #409 Stock Model featuring 3 bedrooms and 2 bathrooms
The Latest from Fecteau Homes
OPEN HOUSE SATURDAY 10/24/2020, 11-1 AT BECKLEY HILL MEADOWS!
October 16, 2020
TWO NEW SINGLE FAMILY HOMES COMPLETE!   If you haven't heard, Beckley Hill Meadows is a new residential…
Dropping Mortgage Rates & What That Means for Your Buying Power
January 27, 2020
Did you know mortgage rates have dropped nearly 1% since this time last year? If you could afford…
What Our Customers Say
"Thank you, again, for helping us get into a beautiful new home. It's everything we've wanted ... We've had many compliments on our new home. We always tell people where we got it, and how helpful and friendly everyone has been..."
Sandy
"Just want to send a little note with a big thank you. You were all such a joy to do business with. Can't tell you how happy I [am] with my new home."
Cindy N.
"Jennifer at Fecteau Homes along with the Fecteau team were beyond helpful throughout the entire process of buying our new single wide. She made the custom design process a breeze by delivering everything we asked for. The Fecteau team answered all of our questions and gave us our first home for a very reasonable price. I would highly recommend anyone to visit and walk through all their models on the lot and discover/design their next home. Thanks Fecteau Homes"
Joe D.
"... I just want to tell you that we can't thank you enough! You have been awesome throughout this entire process! I'm so glad I came in and talked to you in February and didn't go to [elsewhere]! Everyone at Fecteau [Homes] has been so friendly, helpful, and understanding throughout this entire process...! Thank you so much!"
Richard C.
"Fecteau Family & Workers: You all have been so kind and helpful to our family and have helped us get some beautiful homes on the hill in Williamstown! You are all great to work with! "
Beth & Gerard L.
Fecteau homes did a outstanding job on our home. Jenn, Lee, there contractors and workers want out of there way to make sure every detail was done correctly the first time. They were always on time, very detailed and always put the customer and home first. Answered all questions and made the whole process as smooth as possible. Bottom line is, there's no other company to go to for a new home if your want perfection and pride in workmanship. We are very pleased with the end result.
John B.
"Your service manager, Lee, is so sweet and I just have to say that the whole team at Fecteau [Homes] has been a pleasure to work with! You guys are the best."
Ashley C.
"...All of you have been so great and helpful and accommodating and all the other words there are. All people should be as good!! Thank you again..."
Judy G.
I'm loving my new home from Fecteau Homes. Special thanks to salesperson, Jenn for her unfailing good humor and always knowing the answers. Or if not, willing to go the extra mile to find out. The whole Fecteau team is professional, knowledgeable and responsive.
Ilene E.
We chose to work with Fecteau after researching modular homes for months, they were a bit out of our area but that didn't phase them. Our home is beautiful and just as we had imagined. The biggest pro for us was the on sight crew who completed our home, they were fabulous, easy to work with and understanding. The Fecteau family team has been responsive to our concerns and has been working with us to resolve them, it reassuring to know they back their product. We were able to truly customize our home to meet our needs and taste, our home truly looks like one of a kind and we love it.
Alicia B.
We purchased our new home through Fecteau Homes. They just finished up a few weeks ago and we are so in love with the home. We started looking at modular homes back in May/June once we knew we had an offer on our home after stopping in and talking with Dan we didn't feel the need to shop around, he worked with us on everything we wanted and was creative and listened to our needs (we were picky) was very quick to reply to any questions/concerns we had. The crew that set our home was wonderful and very professional. I can't say enough good about the crew that finished the home. Any hiccups we had along the way were resolved very professionally and in a timely matter. Thank you Fecteau's for everything!
Jessica G.
I found Fecteau Homes when I didn't have a good feeling about another modular home dealer and I'm so thankful I went there instead. My experience with Fecteau was so good with the first house I bought, I bought another one 6 years later. People comment all the time how much they like it. Dan and I worked together to design the perfect floor plan and after living here for 9 years, I have no regrets. Best Modular dealer around.
Andrew W.