Five Reasons Condo Living Might Be For You
April 28, 2018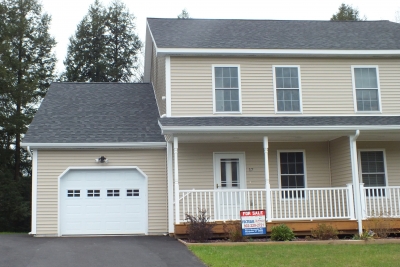 Condominiums are becoming increasingly popular nationwide, and it's easy to see why. It's homeownership without the headache! Living in a condo offers similar benefits of being a homeowner; such as being able to choose your wall color and have that pet you've been considering, but you don't have to worry about the maintenance and upkeep that come with typical homeownership and monopolize your time. Condo living might be for you if:
1. You don't want to spend your weekend mowing the lawn: You'll be able to park your car in your garage since it's not full of lawn-care equipment. When you live in a condo, all of the outside maintenance is taken care of. You'll never have to mow a lawn or worry about snow removal!
2. You want a sense of community: If you leave town for the weekend you don't have to worry about your home because you have neighbors to do that for you! If you lock yourself out, need to borrow an egg or want someone feed your fish while you're gone you always have someone close by to help.
3. Home maintenance isn't your thing: You'll never have to spend a weekend painting shutters, spraying for bees, or fixing the roof. Leave the maintenance to the pros, and you get to spend your time doing what you love.
4. You like having amenities and close proximity to shopping and interstate access: Our Countryway condos provide you with a community pool that you get to enjoy all summer long and never have to clean. Get a tan, float around and don't worry about checking the filter, we've got it covered!
5. You might want to sell eventually: You're not the only one intrigued by the low-maintenance living that comes with condo life! If you decide you want to sell down the road there will be plenty of people lining up to take that condo off your hands, and it won't be on the market for long.
If you think condo living might be for you then set up an appointment to view our condos today!
Berlin Condos > We host a weekly open house here on Saturday's from 11AM - 1PM!
Monthly association fees of ONLY $125.00!