The Cat Is out of the Bag. We're Adding Something NEW to Our Lot This Month!
August 14, 2018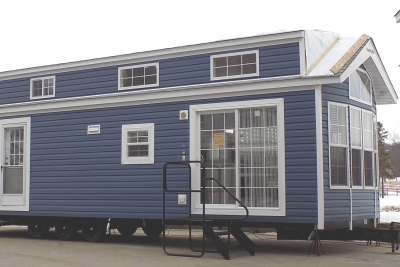 We've waited as long as we could to share the big news but our additions are almost here. This August we are going to be adding not one but TWO brand new park models to our lot. These homes are small but mighty and could be the answer you've been waiting for.

These units are one bedroom/one bathroom with a loft or two bedroom/one bathroom and have the tiny living feel we've all grown to love. Every inch of the space is designed to serve a purpose. If you've been looking to downsize, this is the perfect opportunity to do so.

Stay tuned for more information on these units. We'll let you know as soon as they arrive!
*Photo is representation only. Actual park models may vary. Stay tuned for more information.