We LOVE the Inside of This Modular Cape and Think You Will Too
May 02, 2018
The owners of this gorgeous 3-bedroom, 2-bathroom modular cape are thrilled with their new home, and so are we! We have been getting quite a few calls about this beauty, and we couldn't possibly pass on the opportunity to highlight it.
With the owner's permission we are going to share some of the beautiful details in this home with you.
The owners of this home had a very specific vision of how they wanted the home to look upon completion and we're loving the way everything turned out. The details the owners chose look like they're straight out of a design magazine!
We'll start the tour with our favorite part (the kitchen). We can't get over how beautiful this kitchen is. The painted hardwood maple cabinets offer the perfect amount of contrast next to the black quartz countertops.
Doing dishes wouldn't seem like a chore when you're standing in front of a shiny, new farmhouse sink and staring out those windows.
All of the bathrooms have a modern white subway tile backsplash, shadow snapstone ceramic tile floor, and Toroquay quartz countertops, but it's the master bathroom that is the real showstopper…
The master bathroom shower features an infinity walk-in castle rock ceramic tile shower with mosaic accent strip, flat pebble tile floor AND a rainfall shower head. Every day feels like a day at the spa when your shower looks like this!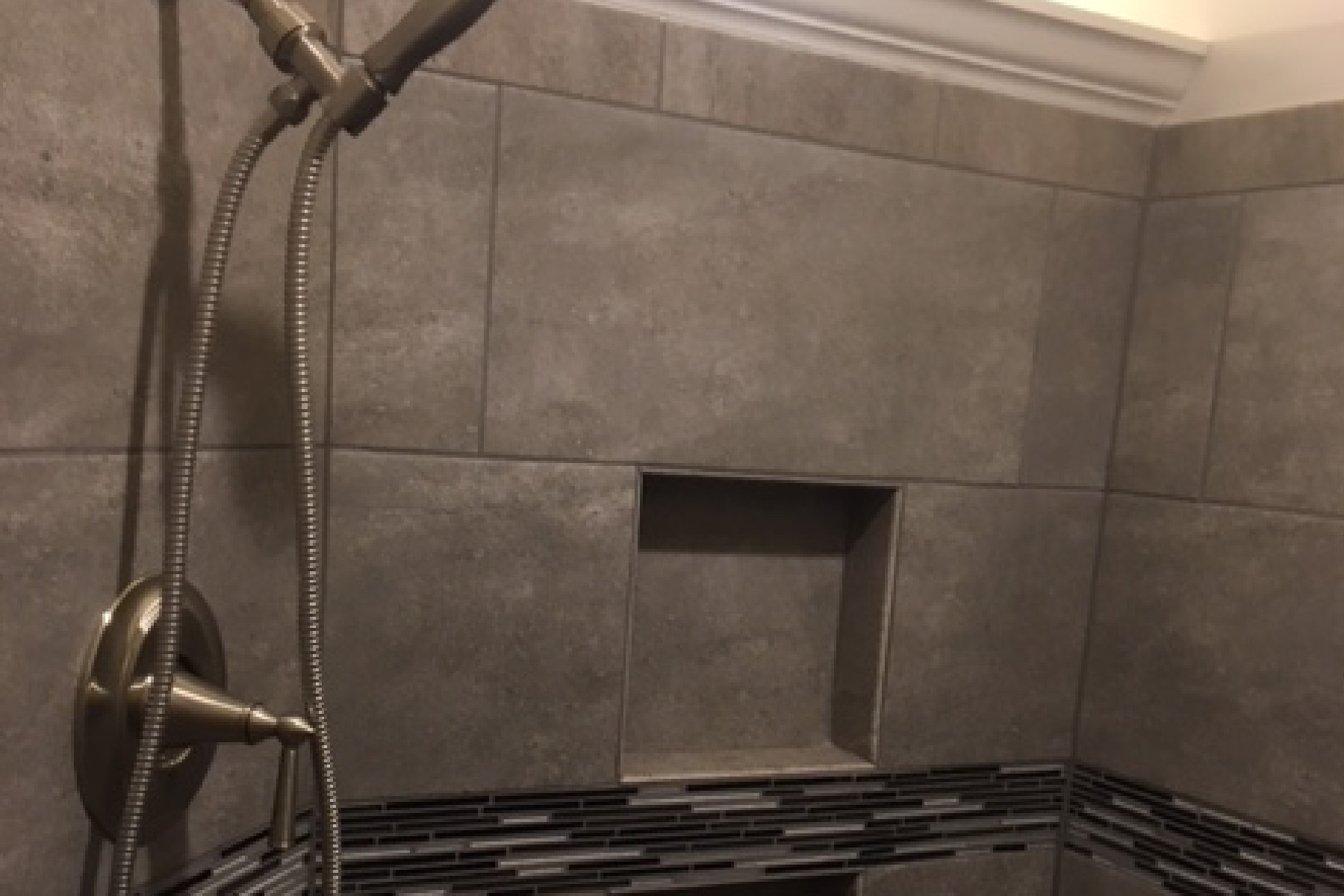 These are just a few of the options available to you when you choose to customize your home. Choosing to go modular for your dream home will get you a shorter build time than a stick built alternative and at a fixed rate to minimize any unexpected expenses with your new home.
If you're ready to build your dream home give us a call at 802-229-2721 today to set up an appointment with a sales associate. Or take a look at our home selection below.