These Custom Features Will Take Your Home from Drab to Fab
June 15, 2018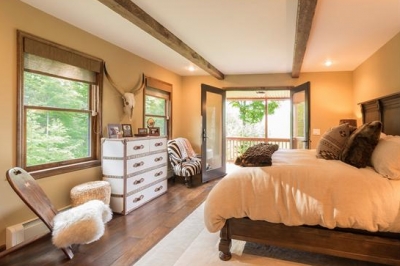 A question we get a lot in our office is if "modular" means "cookie cutter." The unanimous answer here is NO! Building modular still allows you to be able to completely customize your home and the features in it while staying within a competitive price point. Don't believe us? The images below came straight from our manufacturers and highlight only a few of the incredible ways you can add a custom touch to your brand new home.

Kitchen Features:
Everyone is going to want to hang out at your place once you have this bar! It features a single sink, plenty of storage for drinks and a gorgeous copper backsplash.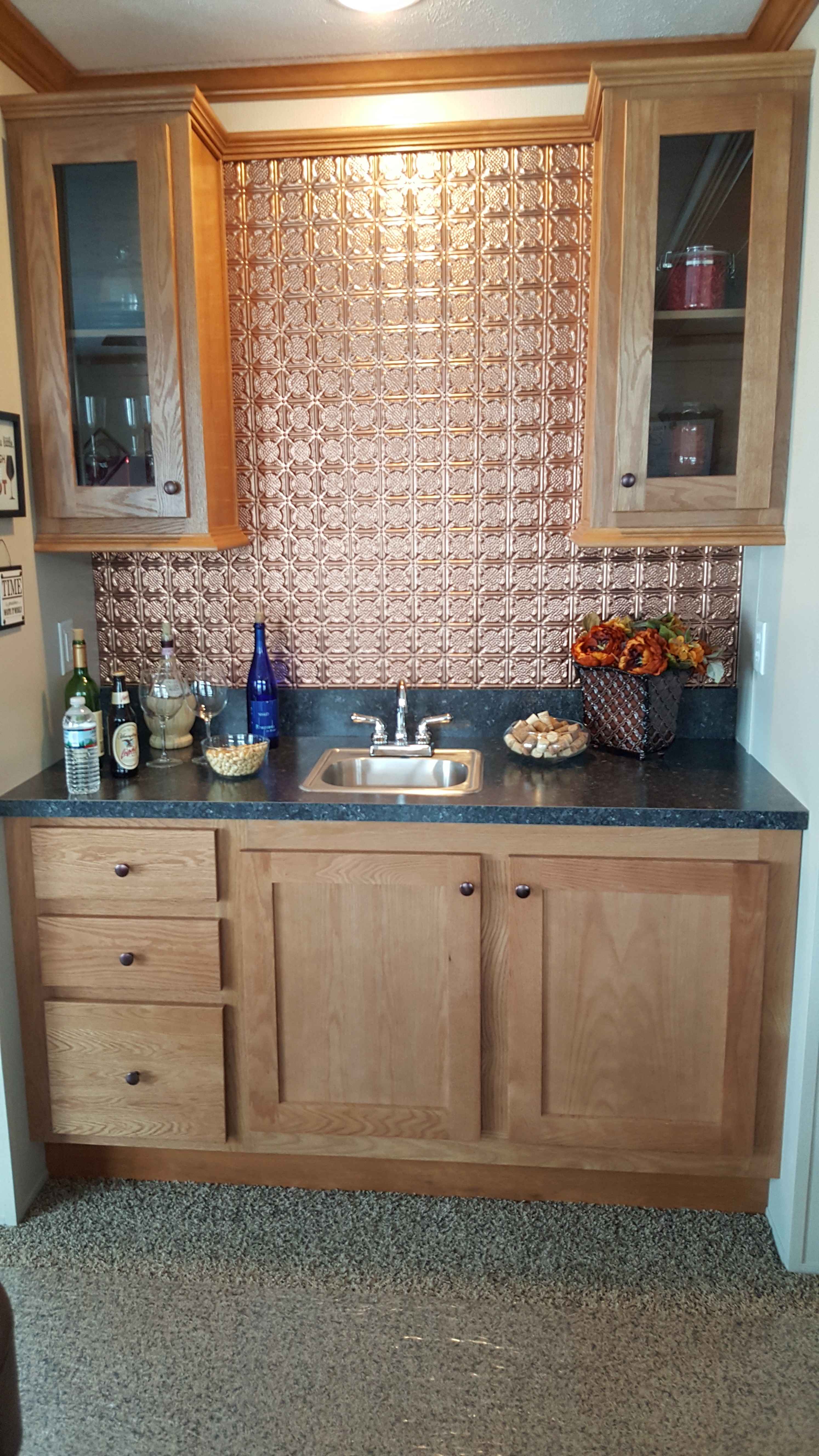 Sliding barn doors are the perfect way to save a little space while customizing your home. They're perfect for pantries and laundry rooms.

We know your pet is a part of the family and now they can eat with the family too! You won't have to go searching for Fido's bowl at feeding time. Having the bowls inset into the island means your pup always knows his place.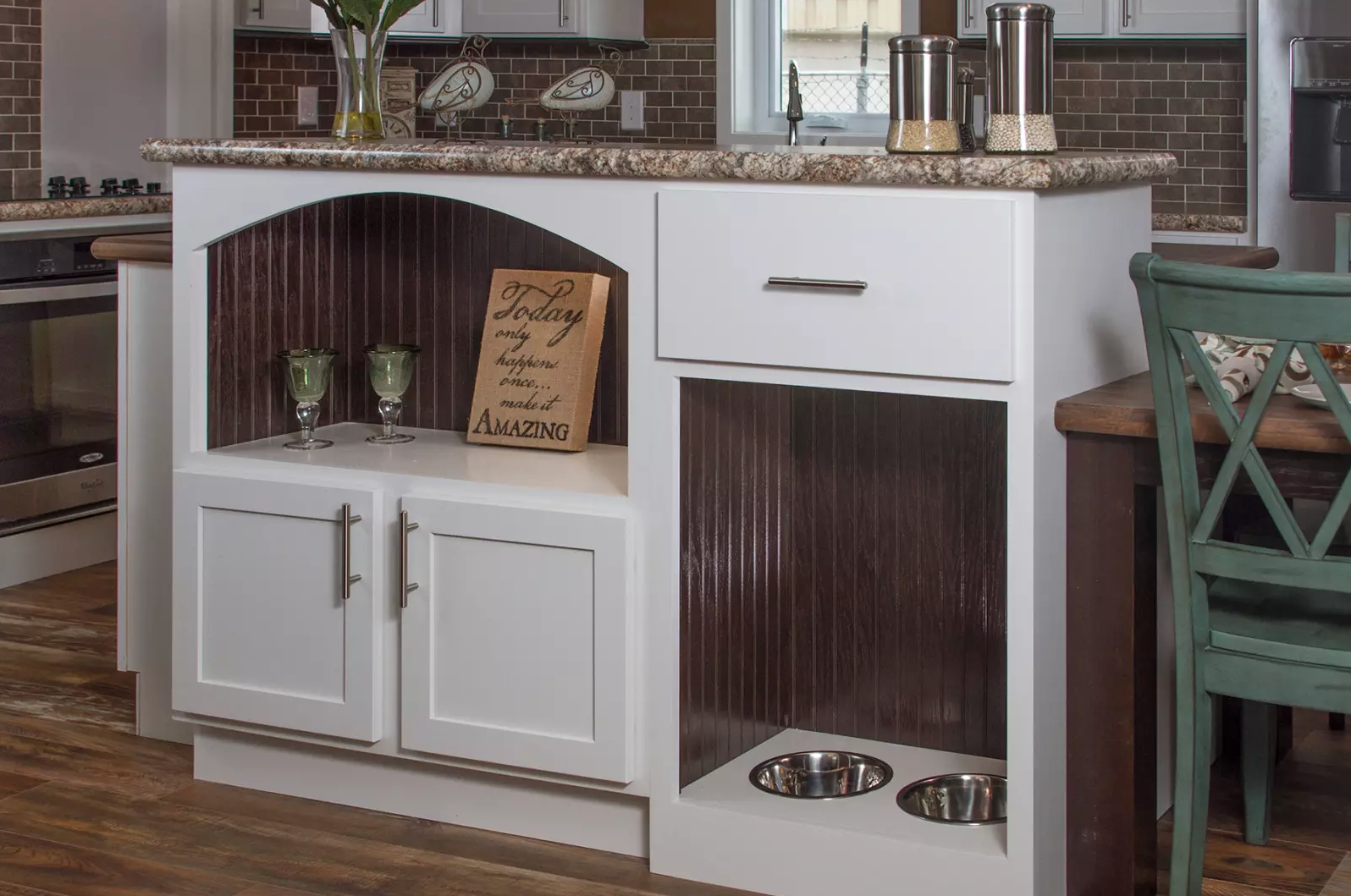 Dining Ceiling - When it comes to customizing homes, the sky's the limit … literally. This accent ceiling gives the dining room a touch of elegance that you'll never want to stop looking at.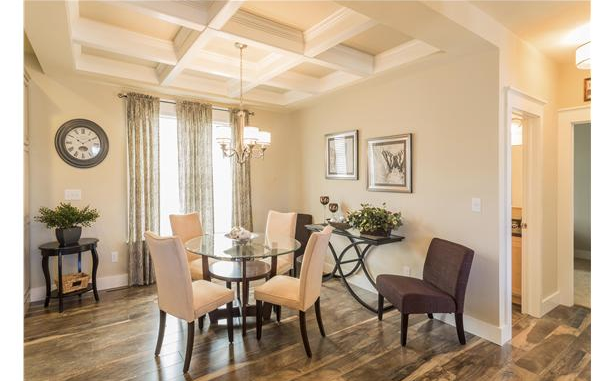 Keep your wine easily accessible with a built-in wine rack right over your fridge! You'll never forget to chill that bottle of white for your dinner party again.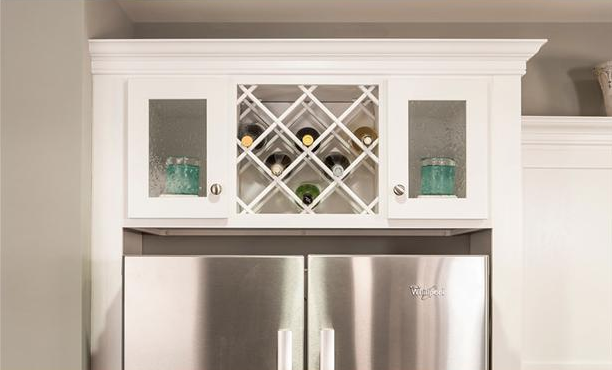 If you're on the vertically challenged side then a built in by the lower cabinets could be more your style. While you're at it a wine fridge seems like the PERFECT addition.

Bathroom:
Sometimes even with a double vanity couples could still use some more elbow room. This bathroom has the sinks separated so your toothbrush stays on your side of the bathroom.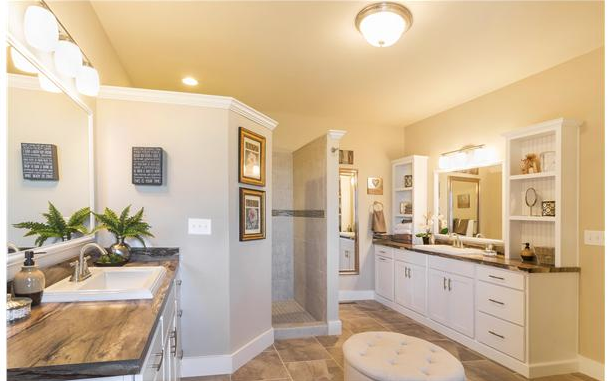 Cleanup will be a breeze in this bathroom since it's covered in floor to ceiling tile! Everyone knows bathing kids is like bathing a dolphin.

Bedroom:
Exposed beams are an easy way to add a warm and homey feel to your master bedroom.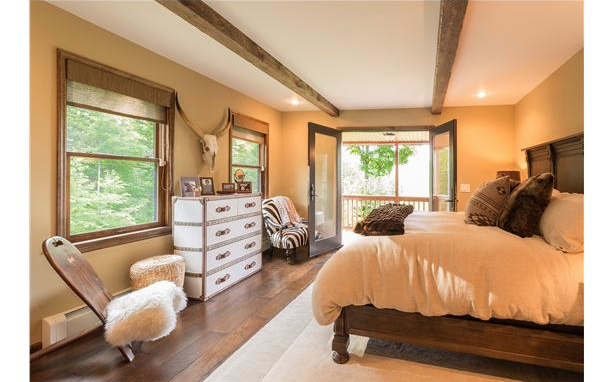 Get the maximum amount of natural light in your bedroom with these transom windows.

Living room:
If you're going for the cabin feel then adding wood beams and a wood paneled wall should give you the look you're going for.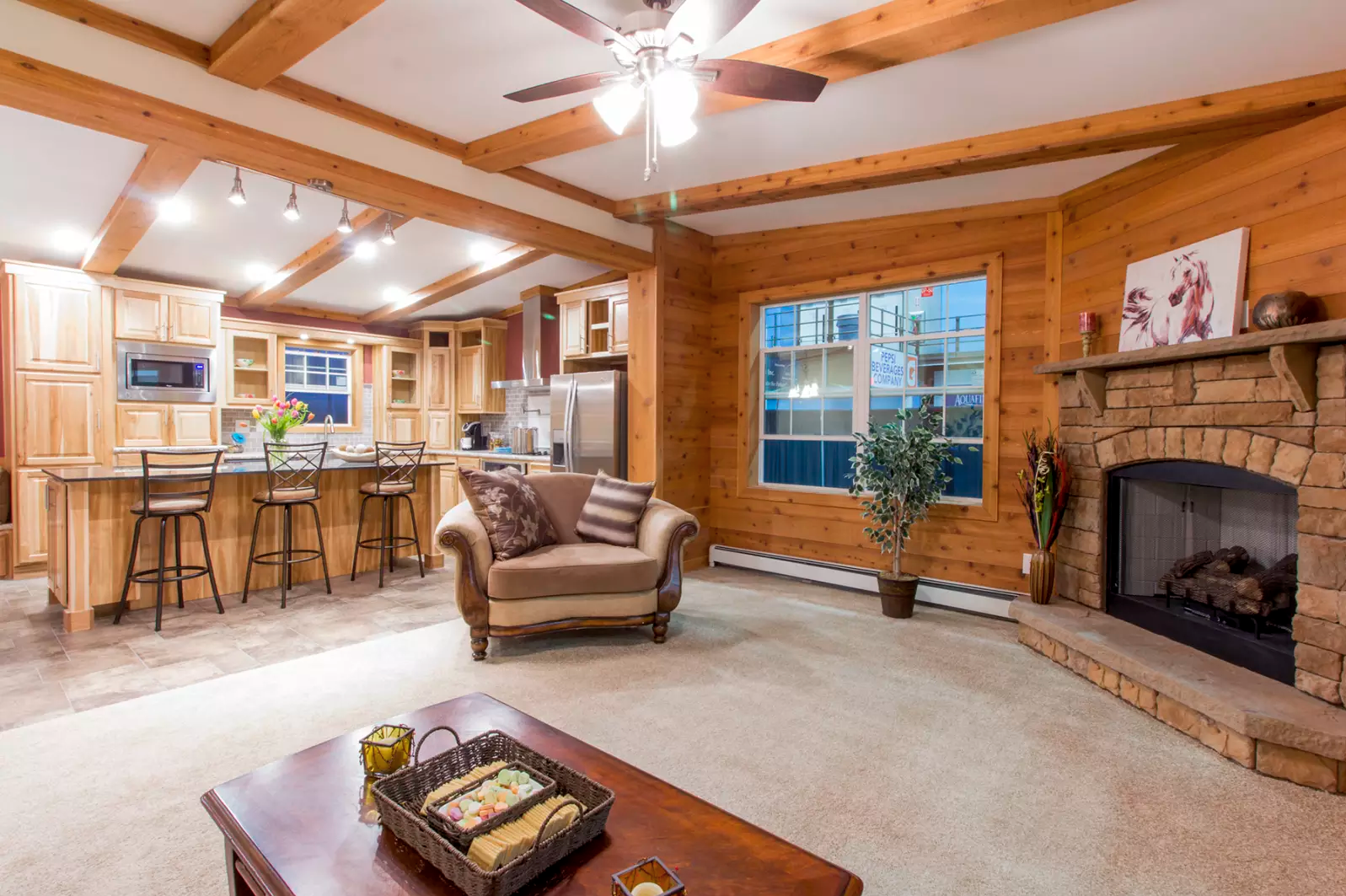 This ceiling takes custom to the next level. A wood paneled ceiling is something you can guarantee you'll be the only one in the neighborhood who has it.

Custom built-in bookcases always seem to look like they came straight out of a magazine. They add storage and organization to your living space in such a unique way.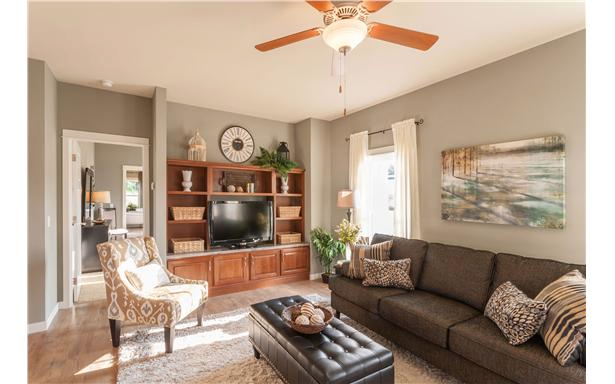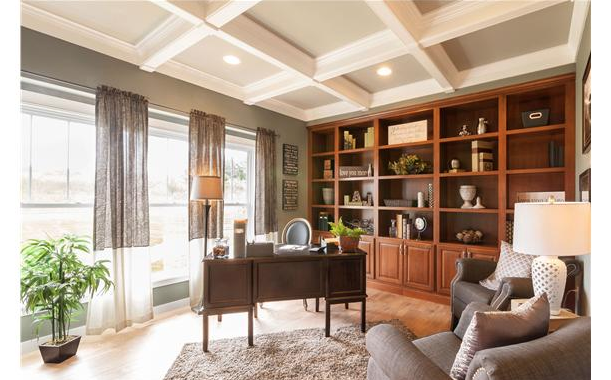 If you don't want your TV to be the focal point in your room then adding in sliding barn doors is the perfect way to hide it in an effective but stylish way.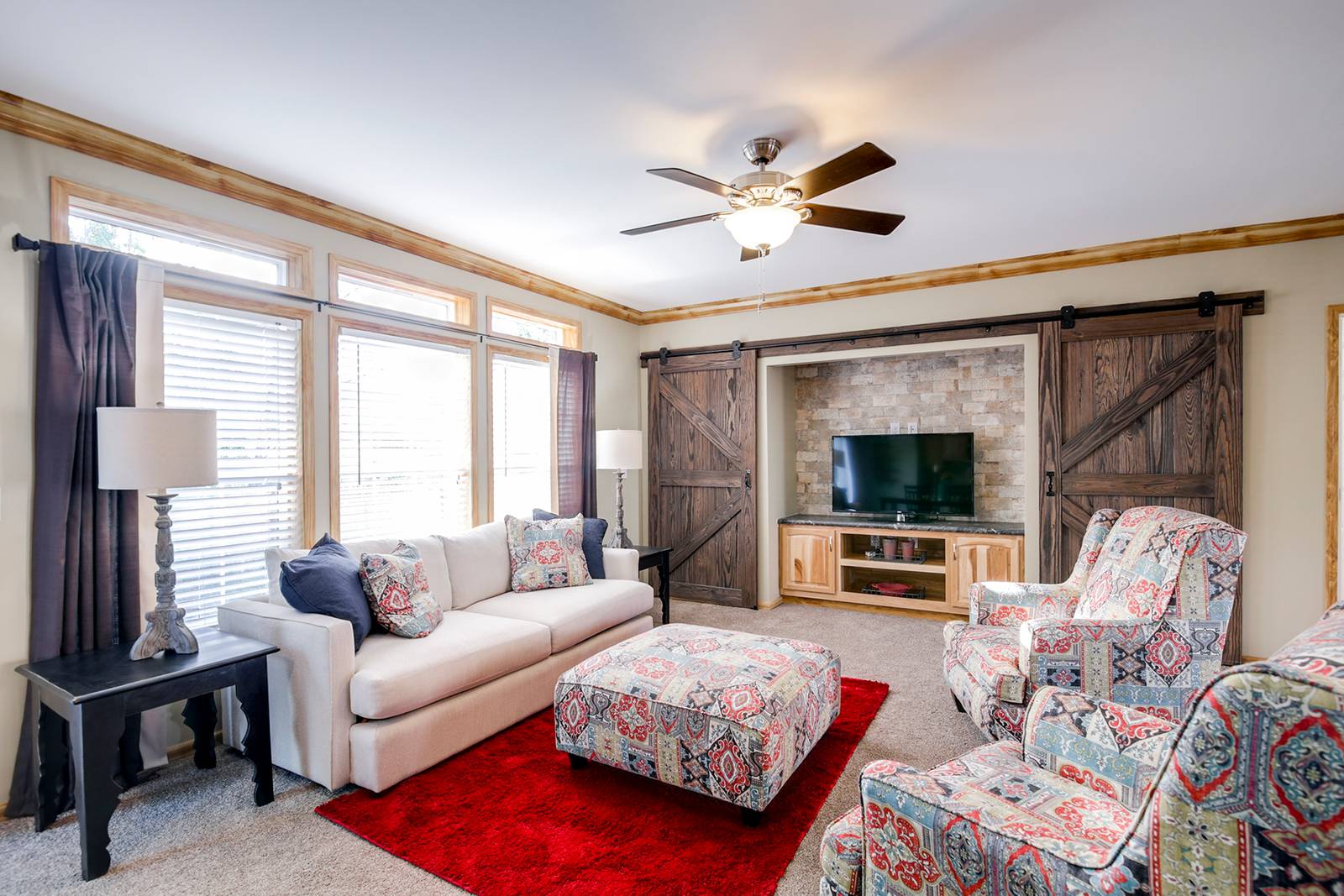 If you're looking for a showstopper then check out this floor to ceiling stone fireplace. The perfect place to curl up with a book or roast marshmallows with the kids.

These are just a few ways you can add a unique touch to your modular home. Give us a call at 802-229-2721 to set up an appointment with a sales consultant and start designing your dream home today!