Custom Design Available
October 16, 2018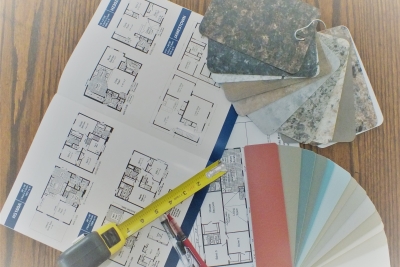 There are a lot of things that set our team at Fecteau Homes apart from other retailers; from offering assistance with the financing process, to exceptional customer service, to site work and concrete. But there's more you may not realize we can do. We can modify one of the hundreds of floor plans we have available OR build custom plans and designs.
Stretch or shrink floor plan: Add or take away square footage to either maximize the living space or make the footprint smaller to fit your needs
End to end or front to back flips: Found the perfect layout for your family, but the orientation of the home doesn't work with your driveway access or garage location? We can have the plan flipped so entry is a breeze with your lot.
Customize your home by choosing your own colors and features
OR bring us your own design or a design from a competitor to price and build for you! We've done numerous custom builds based on either floor plans from outside sources or designs our customers had in mind. We can build it for you, any style, any size. Send us your plan and see what we can do!